We are one of the best exporter in the town and we export more than 6 countries around the Globe.
Since its inception in 1990, Asha Industries Works has established itself as one of India's leading suppliers of Flour Making Machines, Processing Machines, and Equipment. The supplier is based in Ujjain, Madhya Pradesh, and is one of the top sellers of the listed products. Asha Industries Works is on Trade India's list of verified sellers, offering high-quality Fresh Flour Making Machine, Dall Mill Plant, Daliya Mill Plant and many more. Purchase Flour Making Machines, Processing Machines, and Equipment in bulk from us for the highest quality products and service.
Maruti Di-Stoner
Maruti/ Gravity Di-Stoner: A gravity separator is used to separate the light weighted stones from the grains. It is also used to classify light and heavy gains. It provides high purity grains after the processing is done. It commonly separates wheat, rye, maize, oats, etc. Our gravity separator has an extensive throughout capacity of 500 to 600 kg/h. It removes the lighter stones even if the size is similar to the grain kernels.
Include : Maruti Di- Stoner, blower, motor, cyclone with airlock and gear motor
Capacity: 5  TPH
Magnetic Di-Stoner
Magnetic Di- Stoners/Separators is used to remove heavy foreign impurity like stone, glass pieces, mud balls, rat feces, and other impurities. Our Magnetic de stoner/Separator is an efficient, high-intensity, high-gradient, and durable machine used for a wide variety of applications for separations including all seeds, Pulses & Grains. It also used to remove impurities from various spices. 
Advantages
< It removes almost 99.9% of mud balls.  < Low operational cost.  < An improved feed system gives higher separation efficiency. < Silent and smooth operation. < This removes impurities that are larger, finer, and lighter than the main product itself.
Includes: gear motor 1hp. Capacity: 2.5 TPH
Fatka Machine
Fatka machine is used to break down different types of pulses like red lentils(masoor), cajanus cajan(arhar), black lentils(urad), chickpea(chana) etc. into perfect and definite shapes.  Our machines are manufactured using the best quality components.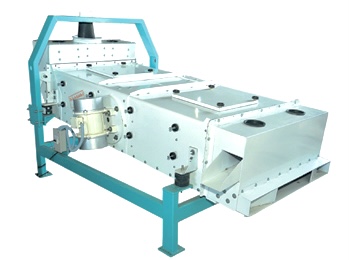 MTR
The MTR/Vibro Separator can be deployed for many different applications by adjusting its stroke, angle of throw, and screen inclination. You can use the machine to classify by-products, mill-clean paddy and rice or separate impurities from grains and seeds. You can also clean, size, and grade pulses.
Air Lock
Nice's airlocks start with heavy-duty castings and state-of-the-art equipment turns castings into precisely-machined valves with consistently-tight clearances. Our Airlocks are used in pneumatic conveying, dust control, and flow control applications. Our experienced engineer staff and excellent design of airlocks make it very efficient and hassle-free.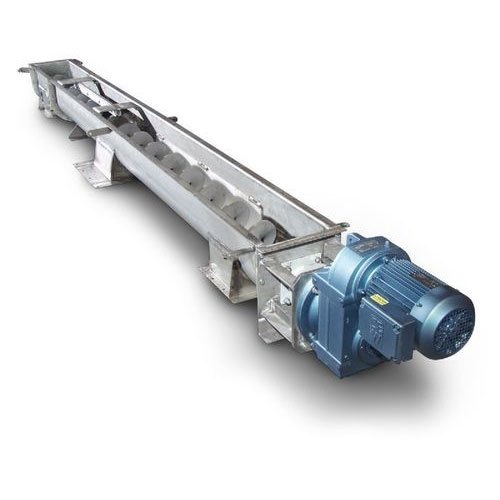 Screw Conveyer
Our screw conveyor is ideal for use as a collecting or distributing conveyor. A typical application is a collector in a grain mill. It delivers excellent results in mixing or dampening, as well as fine-grained and coarse-grained products such as grain, flours, compound feed, and oilseeds can be handled in a horizontal or upward inclined direction.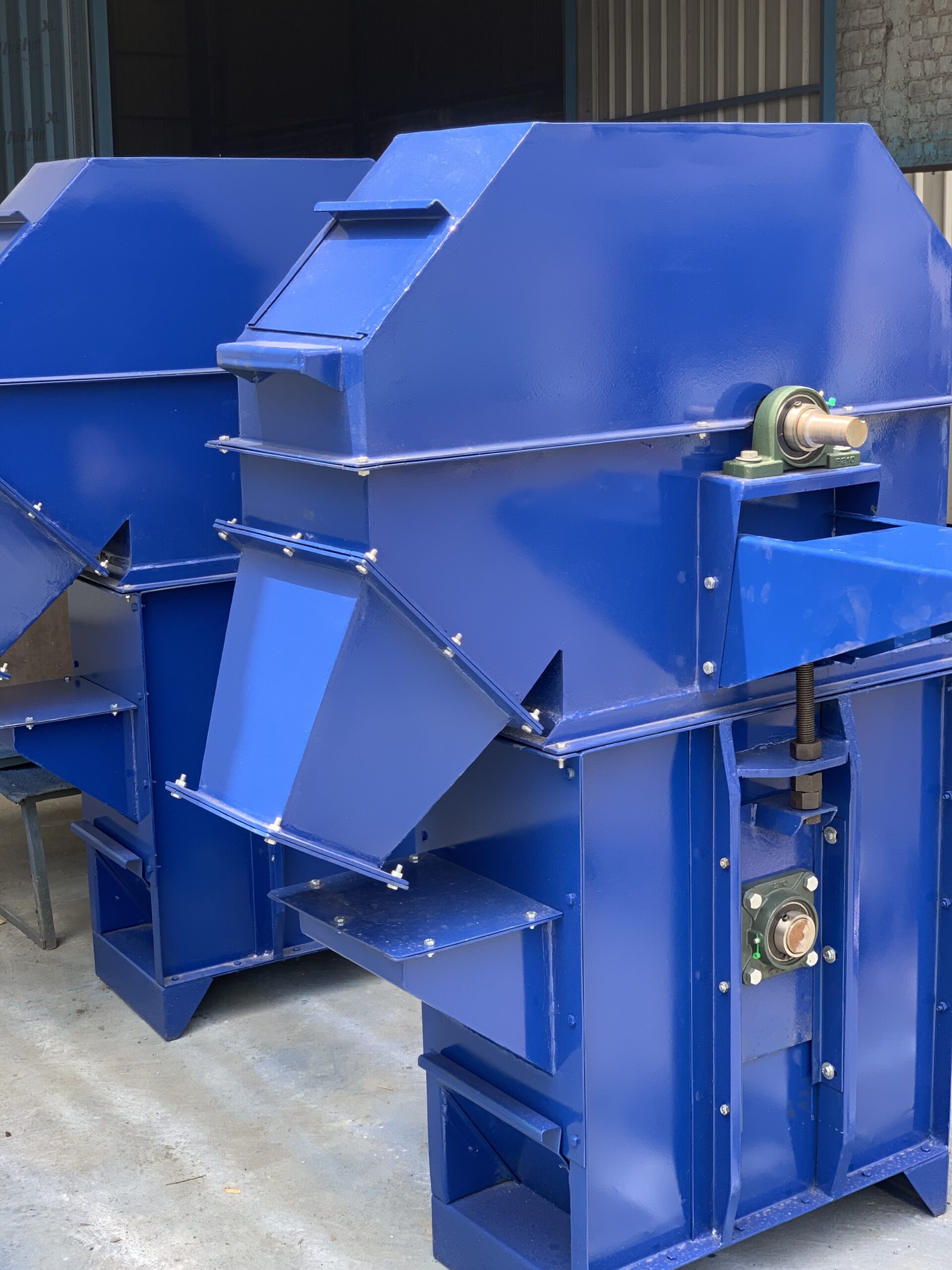 Bucket Elevator
Elevators are highly functional. it lifts the material vertically like coffee, rice, food grains, and other granular materials from one machine to another. Construction: Designed like a construction box with standard length leg sections for easy assembly.
Sections: It has three discharge sections, the middle/trunk section, and the bottom/intake section. The trunk sections can be added or removed to adjust the height of the elevator. 
Frame: It has an all-steel frame for rigidity with cross supports at regular intervals between the legs also doubling as built-in ladders. 
Atta Chakki
Atta chakki is used to convert the whole grain into wheat flour. Our latest design and sturdy material quality enable the machine to work in a more effective way. contact part is fully accessible and heavy thrust bearing, heavy-duty shaft, consequently make our atta chakki different from obsolete ones. All the examinations are provided in order to check the quality and productivity of the machine. Operation: Impure whole grains are first of all cleaned by the cleaning process. Then the whole grains are brought into the machine via an intake hopper. A variable speed screw feeder is mounted at the top of the machine to control the capacity of incoming material. By the milling process grains are ground into flour with the help of inner rollers.
Size: 24 inch & 30 inch Power required: 15hp & 25hp Capacity: 250kg-350kg per hour
Centrifugal
Centrifugal machine is used to prepare high quality flour and besan. • With this machine per day 5-6 ton flour or besan can be obtained. • Material is transferred to the cyclone with the help of elevator or pneumatic system. • Besan is fed in machine with the help of screw conveyer. • With the help of rotary type screen, flour/besan is sieved and falls on conveyer. Then from conveyer material is filled in bags while the inferior quality material is collected on the other side of the machine. • The size of the machine is prepared according to the customers need in running feet. • Whole machine is made by heavy angle/ CRC sheet and high quality bearings and bearing housings are used.
Blower/ Fan
Since the year of establishment of our company in the pneumatic systems business, we put a priority on the engineering and construction of blower/ fan. Our fans serve industries where they must run around the clock, continually delivering high performance under tough conditions. Our Fans operate in plants where downtime is unacceptable and plant efficiency is critical. Our Fans are designed specifically for applications such as pneumatic conveying, dust control, and air stabilization. While our Fans continue to evolve to meet customer needs, certain advantages remain constant. Heavy-duty, sanitary, food-grade construction, custom fan design, total systems design, after-sale service, and parts inventory are priorities with everything we build.
Plant Shifter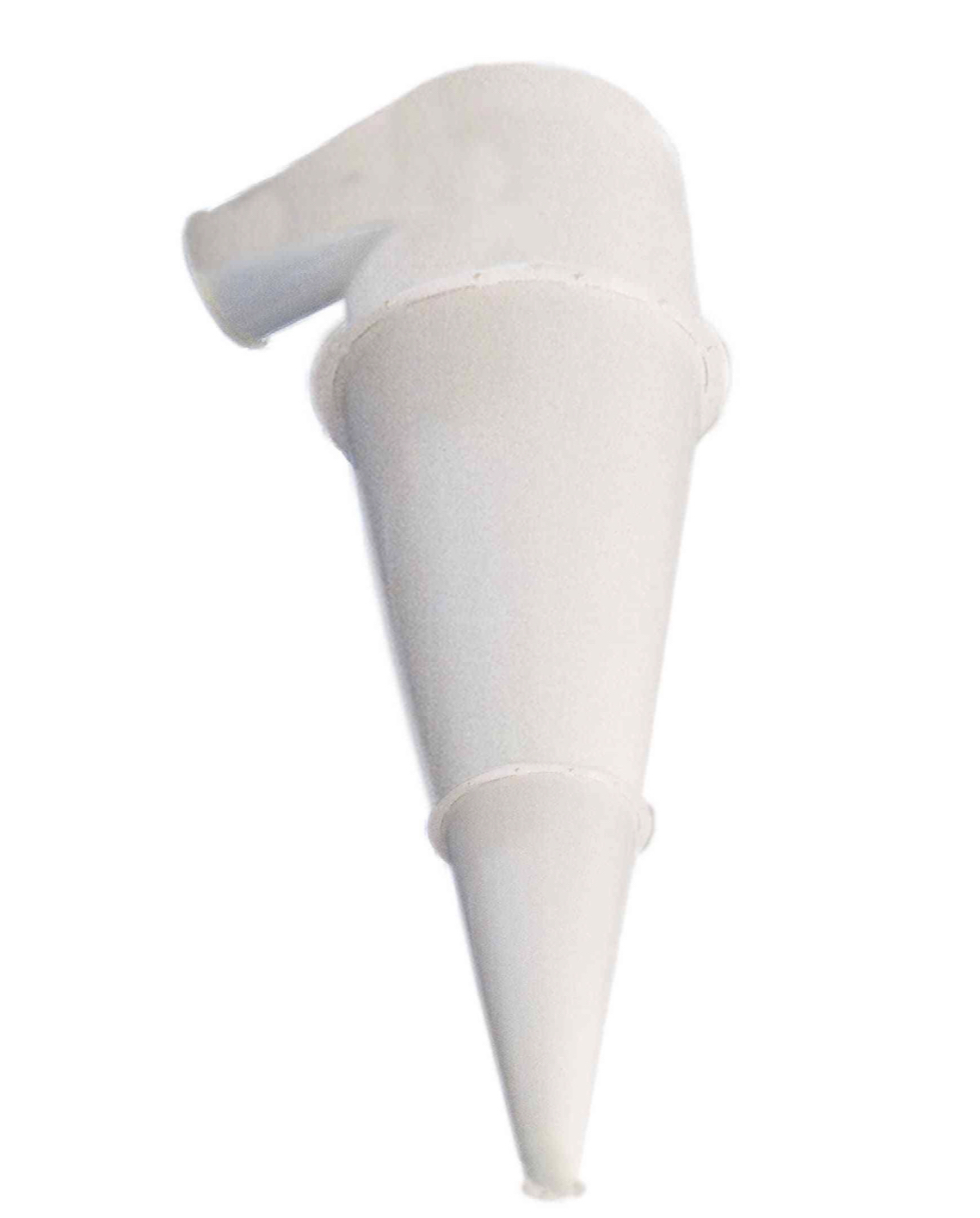 Cyclone
Emery Roll
Emery Roll is a machine for de-husking pulses. They are used in various pulse mills for per-treatment and obtaining gotta. It is operated by a motor and the hopper is mounted at one end. The roller with emery rotates inside a sieve. Passing through the sieve husks get removed and pulverized. The pulses which are shelled get out of the outlet which is at the other end of the machine. Nice Engineering offers horizontal abrasive carborundum/emery stone grits roller cylindrical mill of different capacity, run by an electric motor was developed for de-husking and splitting of food legume viz pigeon pea gram and black gram.   
KEY FEATURES: Suitable for processing of all types of pulses with use of Sieves & Emery Easy to operate. Also having sieve setting to get maximum life of abrasives stone Maintain proteins and natural shine
Dust Duct
Dust Duct is a total system of pre-engineered, welded metal ducting and fittings for dust control work. There are different types of fittings in a full range in all diameters by half-inch increments. These types and sizes cover almost 100% of the requirements for air pollution and dust control systems, excepting very unusual or extremely large jobs. Dust Duct fittings such as transitions and tapers are made with short straight-end collars to permit joining by standard compressor couplings or flanges. Collar lengths are depending on diameter. Flared straight pipe and ells are normally supplied with one flange welded to one end, and the other flange lose so it can be welded in the field so both holes can be aligned to fit as required. Other fittings may have all flanges welded on. Note that longitudinal seams are normally centered top or bottom. Flanges are welded to the part so one bolt hope is in line with the seam. Fittings are mace with collars, even when flanged.
Scourer Machine
A scourer machine is used in grain milling in both the first and second cleaning stages for the intensive surface treatment of numerous different grain varieties.   
FEATURES: -It efficiently removes impurities such as dust, sand, clods of soil, etc. that adhere to the grain, thus providing the ideal preparation for grinding. The scourer machine improves product hygiene by minimizing the presence of insects or their fragments. -It efficiently removes detached hull particles or surface contamination from the grain. 
Intoo Later
After grinding and filtering the flour from the flour mill, it goes to the intolater machine and is refined at 3000 rpm and its help in filtering of finish product as per size requirements such as besan atta haldi .
Polisher Machine
Grain Leather polisher is a machine for polishing pulses. They are used in various pulse mills for post-treatment and obtaining polishing. It is operated by a motor and the hopper is mounted at one end. The roller with leather rotates inside a sieve. Passing through the sieve dust gets removed and the pulses which are polished pulses get out of the outlet which is at the other end of the machine. Our machines are suitable to be used for polishing several types of pulses, grains, and different types of crops. Furthermore, these products are equipped with advanced techniques to provide a shiny and silky finish to grains and pulses. Nice Engineering Leather Polisher machine has been engineered to provide a thorough shining and impacting effect on grains, pulses, and is used in various places within grain cleaning plants.